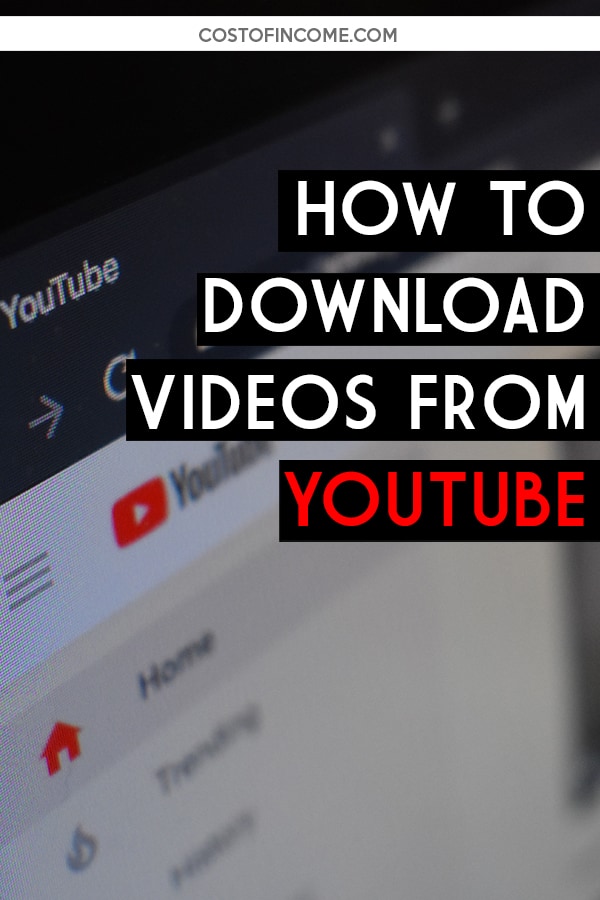 So you need to know how to download YouTube videos?
For now and foreseeable future YouTube is the biggest video platform.
We have all been there. When you search for something meaningful and get lost and distracted by video on every imaginable topic.
YouTube is a source of entertainment but also a fantastic source of knowledge. One negative thing about it…you can only watch online.
There are many situations when you have no access to the internet but have time to learn something new. For instance, when going on a subway in most cities there is no internet, or you have an expensive data plan…so what to do?
It is possible to take the videos with you, as to say. In this post, I will explain how to download YouTube videos in many formats, MPEG, AVI, MP4, just to name the most popular few.
Let's get some important info out of the way first.
Is Downloading YouTube Videos Legal?
Here is how YouTube works. It provides a platform where you can get videos for free, while you watch advertisement. This is how YouTube makes money.
Have you ever wondered why you can't lock your mobile and still listen to Youtube? This is the main reason, as Youtube will not be able to show you ads.
There are some sources that claim that it is ok if it is for personal use. Seems to be more complicated than that. I am in no position to give any kind of legal advice, head to this article that goes into the actual terms and services.
The easiest option to download videos from YouTube and be sure to not be in breach of terms of service is getting a YouTube Premium. Google itself confirmed that you can do it if you have the service active.
Goes without saying that you should not break any copyright or other rules. So research this matter further before actually doing anything.
How To Download Videos From YouTube?
Let's go over the main steps in downloading's videos from YouTube. You will be surprised to discover that the task itself is pretty easy and that there are many free and paid tools to do it.
1. Step – Choose the Right Download / Converter Tool.
There are several factors to consider before settling on a tool. Some tools free to use, some tools are paid. Both are fit for a particular youtube download need.
While free tools for youtube video download may do their job, most of the paid tools can provide you with additional features (like better quality), faster download or more formats to download youtube videos on.
Another thing to consider it the operating system you are using and downloading the YouTube videos for. Windows, Mac, iOS, Android, or Linux have all their specialties. So it is important to find the youtube video downloader tools that will fit the requirement.
Next thing that I would like to point out is that there are two main groups of youtube downloader tools (except for paid and free). And those are browser based or downloadable.
Again, this boils down to your needs. If there is something easy to be done – a browser-based downloader will be enough. But if there is some heavy lifting, you should consider a downloadable tool.
Converging all the tools is quite impossible, so I will get over the main aspects to consider when a tool to download YouTube videos.
Speed – there is nothing more tedious than slowly downloading video. Particularly when you need to leave or are in a hurry. Make a couple of test runs and make sure that the speed is adequate when you will actually need to download something.
Safety – check the review of the youtube download tools. Make sure that it is safe to use. For double safety run a downloaded video through antivirus before opening it.
Quality – in the best case scenario you should be able to set your own video quality but that is usually the feature of paid tools. With free youtube video download tools, you have a default quality that it will provide you with. The minimally acceptable quality is usually 360/480p and more. Keep in mind that the better the quality the bigger the video is (increasing data consumption and decreasing download speed).
Multiple videos download – in case you want to put several videos in the download queue and just wait for them all to download, you will have to check if your tool allows it. In case it does not and you like the tools as it checks all the other boxes, no big deal. Just put in a new video when the previous ones finished with its download.
Video Editing – in case you are looking to get just a particular part of the video (a scene or catch a particular phrase) you might want to consider a possibility to edit the video. Again, this feature is usually available with paid downloadable tools, so think how much for your really need it.
Subtitles – in case you need subtitles (maybe you are learning the language that way, which is very efficient) you might want to check if your tools allow you to do it.
2. Copy and paste the URL of the video you want to download.
For the purpose of this post, we will assume that you will be using a free browser tool to download.
Go to the YouTube video that you are planning to download. What you are searching for is the URL or the address of that video. Copy it.
When you copied the address. Head to the YouTube video downloader of your choice. Y2mate is one of the top results on Google so let's go with that.
Paste the link in and click Start. The site will work for a few seconds (depending on how big your video is) and then present you with following options.
Choose one of the download buttons. 360, 720, and 1080 are the quality of the downloaded video.
720 seems to be the best compromise as it is good quality and does not take so much time to download. Depends on your preferences of course.
Depending on the tools of your choice there will be other formats to choose from as YouTube videos format may be AVI, ASF, 3GP, FLV, MKV, WEBM, HTML5, and others.
If your tool allows batch download, you will be choosing quality and format for all the URLs you submitted.
After you click the Download button the Youtube video download should start automatically and the site will probably try to show you some ads.
As I've said before – be careful of any ads that you will see. Make sure to verify everything with an antivirus.
Some tools may suggest that you have to install or open something, avoid it at all costs. This particularly happens a lot with free browser tools. Showing you some ads is no big deal but downloading and installing a virus will be a huge problem. So better safe than sorry.
The process will be very similar in case you downloaded a tool to get the videos.
When the download of the YouTube video is done (depending on the speed of the download and the size of the file) head to your downloads folder and YouTube video will be there.
How To Download YouTube Videos Directly.
There is another way to get the YouTube videos you want without the use of free or paid browser / downloadable tools. You can do it directly from YouTube. Here is how to do it.
Notice that right after "www." you have have to add "ss" click enter and it will take you to saveform.net there you will be able to download the video.
Just make sure that you choose the free version download and not the paid ones.
Download YouTube Video With Virtual Desktop.
When i researched this topic I came accross another method which many propose. Using VDYoutube.
In the same manner, as the methods above, there is a way to add "vd" right after the "www." and go with the download, at least that is what the reviews are saying.
When I was testing it for you, my antivirus blocked the page due to some harmful script that is present on the site. Maybe it was overprotective but I did not continue further.
In case you want to download YouTube videos this way but do so at your own risk.
How to Download Youtube Videos With Add-ons.
There are add-ons that you can use to download any videos online.
One thing to keep in mind is that Google would like you to get YouTube Premium for your downloads (which is a great option). So it is not really their goal to provide you with Chrome addon to download Youtube videos.
Many apps will claim that they downloads ALL the videos, but you will quickly discover that it is not true. Google Store bans addons that allow you to do that very efficiently.
If you are using any other browser than Chrome, search for a properly addon will be much easier.
Just install it on your browser, goto Youtube and download the video of your choice.
Particularly Opera seems to have no problem with allowing such addons. So if you are looking for this option, it might be your browser of choice.
Read the reviews carefully and make sure not to download or unpack anything suspicious.
Downloading YouTube Videos With VLC.
In case you are not using it yet, VLC is a great media player that you can get for free. It is very fast and can replay literally anything imaginable, all the formants with a wide variety of settings.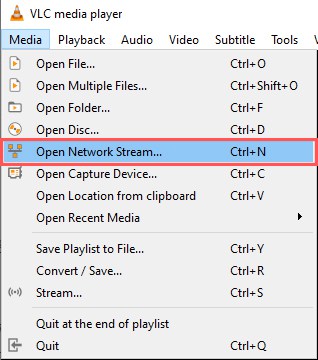 Head to Media / Open Network Stream. After you click it VLC will bring up this menu, put the link of the YouTube video there and click Play.
When the video is playing Go to Tools / Codec Information.
As you can see you can bring it up with CTRL + J command.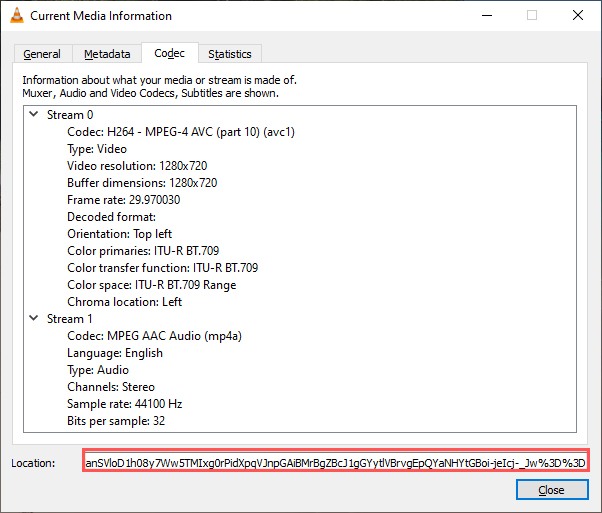 Copy the whole "Location" with right-click or CTRL + C (CMND + C if you are on MacBook).
Paste (CTRL+V / CMND+V) it all into your browser. In few seconds the video will load on a black background.
Right-click anywhere, click "Save video as" and choose the download location.
When the download is complete, you will have your MP4 video waiting for your there.
The VLC method seems to be very clean and safe. VLC player is a trusted app so you do not have to worry about downloading some kind of virus or have to click through various ads.
Conclusion
This wraps up the post on how to download YouTube videos. Make sure to read the Terms and Services (or check the article that I've spoken about in the beginning).
There are several methods to do it, as I mentioned the VLC one seems to be the safest though it requires a couple more steps. At first, it may seem too much, but after doing it once you will able to replicate it easily.
You might also want to check out my post about youtube to mp3 converters.
FAQ
How to download YouTube videos on Mac?
All the methods in this post should work on macOS.
How to download on Android?
There are several apps that claim that they can do that. My suggestion would be to download all that you need onto your PC and then move it to your mobile / tablet. It is much easier and safer than to experiment with questionable mobile apps.
Can I download Youtube videos for free?
You can choose any of the options listed above. My suggestion would be to try VLC (details in this post).
Do I need software to download?
You can use a free YouTube downloader in the browser. Check my tips in this post.
How do I download videos to my Mac?
You can use any of the methods described in this post.
How to download YouTube videos to mp3?
Some of the YouTube download tools allow you to choose the format.
Can I download Youtube videos on mobile?
There are some apps that allow it but I would suggest going through the points in this post.
How to download YouTube videos to iPhone?
You can go with the browser tools methods that are described here.