Podcast hosting sites and platforms are becoming hugely popular. No surprise, with over 15% a year growth the podcast market is booming.
If there is a demand, the supply will very soon be there soo. That is why a lot of people have an opportunity to capture an audience like never before.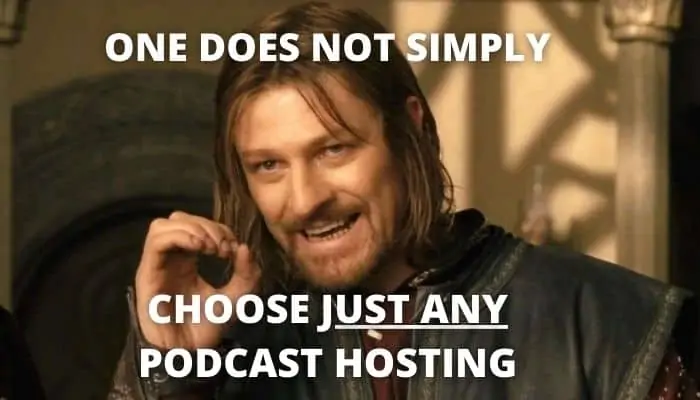 Podcasts are made on such a wide variety of topics and presented to such a huge audience, that anybody even in a very narrow niche can find their loyal listeners.
In this post, we will go over the best podcast hosting platforms, discuss their main features, and of course pricing. All this in hope that it will be easier for you to make a final decision!
Best Podcast Hosting Sites
Below you may find some of the best podcast hosting services.
Captivate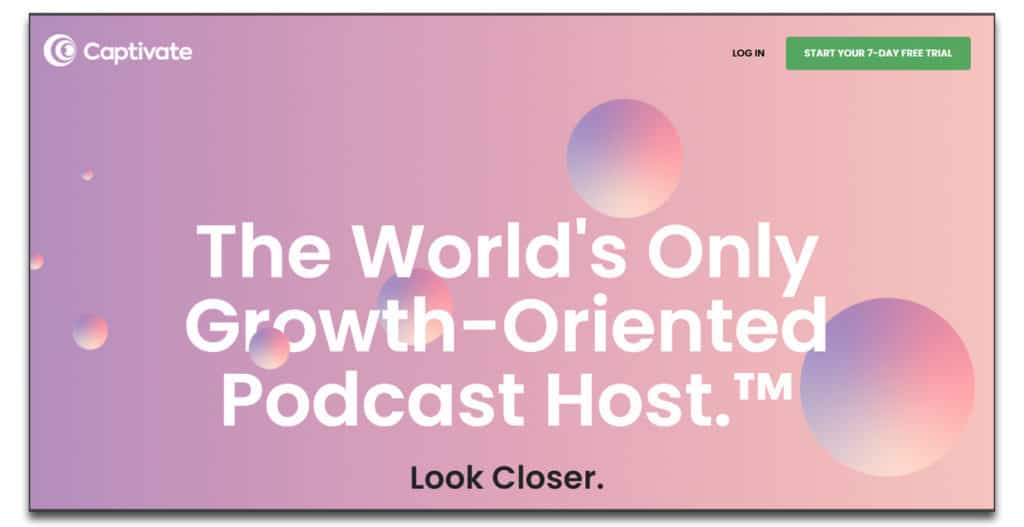 Captivate is a newer podcast hosting platform from the creators of Podcast Websites. Their feature-packed website is a reflection of their years of experience.
Captivate Review: Main Features
Captivate's dashboard contains everything you need to host your first podcast, such as:
Advanced analytical boards
Built-in CTAs
Batch uploading
WordPress integration
And these features are only the start. They also include a beautiful, yet simple, podcast player to broadcast your content. This podcast hosting platform also offers embeddable players for your show, as well as per episode.
Furthermore, your website and mobile pages can be programmed with your theme and color scheme – or you can edit your own.
When it comes to marketing, Captivate sends your content to all the top directors. You can also take advantage of their new "Podcast Sponsor Kit" to help onboard affiliates.
Plus, you can add an optional donation links right in your podcast player!
One cool feature Captivate offers is the ability to add unlimited team members to your account. You can also have as many teams as you need, so no matter how big your podcast grows, you can deliver.
Captivate Review: Pricing
Captivate's pricing starts at $17 per month for 12,000 downloads and full podcast hosting features. Their biggest plan increases user downloads to 150,000 per month for only $90.
Buzzsprout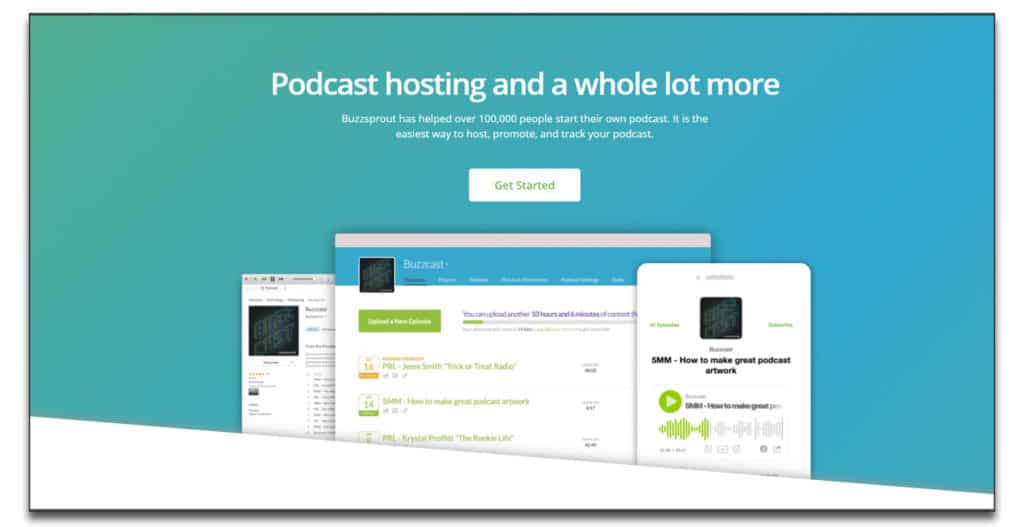 Up first in our review, we have Buzzsprout, a player in the field since 2009. Buzzsprout is one of the best podcast hosting sites if you want a simple, feature-filled platform.
Buzzsprout Review: Main Features
Buzzsprout starts you off with a clean, simple dashboard to help you put out your first podcast. Their mobile-friendly website makes it easy to add and edit your content, rather than focusing on unneeded features.
All it takes is for you to upload your media file, and Buzzsprout will do the rest!
Not to mention, every upload is automatically submitted to podcast directories.
Plus, this podcast hosting platform lets you add team members with various credentials, such as editors or admins. Thus, your podcasters can focus on their shows, while professionals handle tech support.
Buzzsprout is also known for their regular updates and new features, including:
Built-in transcription services
A built-in affiliate marketplace to monetize your podcasts
A comprehensive embeddable player for your website
Buzzsprout Pricing
Buzzsprout's pricing starts with a free plan that allows you 2 hours per month, hosted for 90 days. Their paid plans range from $12 to $24 per month for 3 to 12 hours of podcast uploads and indefinite hosting.
Podbean
Podbean is one of the best podcast hosting sites for new podcasters. Their beginner-friendly prices and clean UI are perfect to get your podcast started.
Podbean Review: Main Features
Podbean is quick and easy to set up – you can get started in an hour or less. All you have to do is pick your subdomain and customize your layout.
Their intuitive design tools and customizable themes make the process simple and clean. Plus, if you want more than a free subdomain, you can upgrade to a paid plan to host under your own domain.
Or, you can even embed their podcast player into your own WordPress website.
When it comes to your uploads, Podbean offers both unlimited podcast hosting and bandwidth on all paid plans. You never have to worry about running out of space (within reason).
To promote your podcasts, Podbean automatically submits new uploads to the top podcast directors. You can also take advantage of their ads marketplace to monetize your content.
Podbean is experiencing great success with its PodAds features which allows you to better regulated ads and monetize your podcast. They also launched audio livestreaming for high customer engagement and it seems that more features will be rolling out soon!
Not to mention, you can use their special user engagement data (on higher-tier plans) or Google Analytics plugin to see how you rate with your audience. Podbean offers their own comprehensive analytics for all their plans (except for the free starter one).
Podbean Review: Pricing
Podbean includes a free 5-hour upload plan with the barest of features. If you're ready to upgrade to a paid pricing tier, their services range from $9 to $99 per month. Keep in mind that $99 package is mostly for large corporations doing internal stuff or big media networks. Podbean offers a $29 package that has advanced monetization features and unlimited videos.
RSS
RSS is one of the most popular podcasting platforms in the world. Users will get unlimited storage, analytics suite, and you can integrate the platform with social media.
If you're looking for a podcasting platform that is easy to use, there aren't many better than RSS. You can start your first show a few minutes after signing up. The users can create any number of episodes, and there is also an unlimited download feature.
If you're looking to earn money by creating podcasts, RSS is partnered with Podcorn. That way, you might be able to explore some opportunities as your viewership grows.
RSS allows its creators to schedule episodes. Like with many other platforms, you will be able to embed these episodes on your website and quickly share them on social media. Furthermore, the podcasting platform provides one of the best protections.
Users can lock tags, which would reduce the chance of unauthorized copies. There is also a community directory that can potentially increase your visibility within search engines. Lastly, you can put your shows on all major podcast directories.
RSS Review: Pricing
The company provides its users with 3 plans: Educational (4.99$ per month), RSS Podcaster (12.99$ per month), Non-profit Organization (contact company for special discounts).
Transistor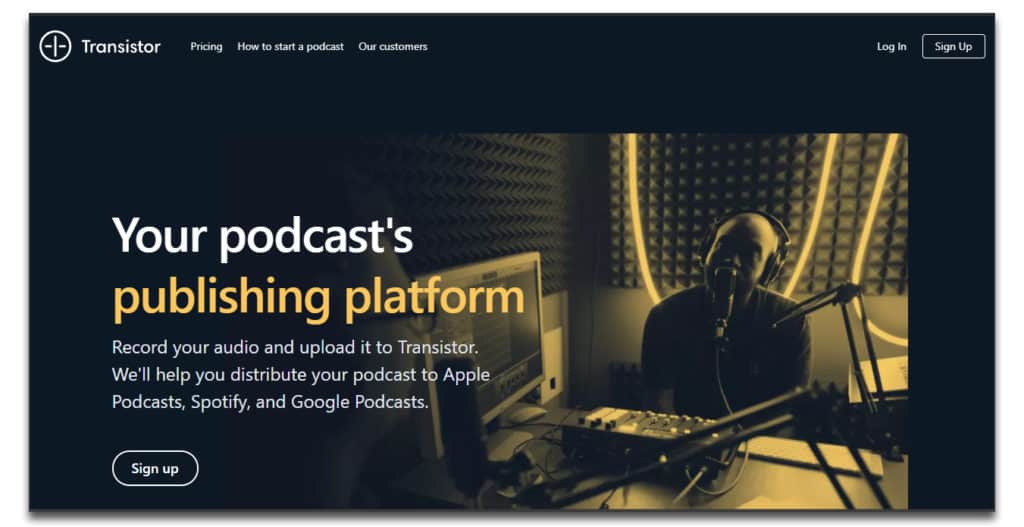 Transister is another in the wave of new podcast hosting sites. But, in the short time they've been hosting, Transistor has built a name as one of the best podcast sites for brands and serious podcasters. (In fact, one of their earliest customers was Cards Against Humanity).
Transistor Review: Main Features
Transistor's platform is jam-packed full of podcast hosting tools for your site. For a flat rate, you are able to:
Analyze your performance with their comprehensive dashboard
Build a clean, attractive podcast site
Host private and public podcasts under the same account
Add team members to your account and assign functional roles
Furthermore, Transistor offers unlimited podcast hosting in their plans, unlike some competitors. Plus, when it comes to actually uploading and broadcasting your content, they make the process as easy as possible.
If you don't have a website already, they include a simple, yet effective editor to host your content. Or, you can embed their player in your WordPress website and broadcast your podcasts under your own brand.
Transistor Review: Pricing
Transistor includes three pricing plans to get you started:
Their Starter plan costs $19 per month for 15,000 downloads
The Professional plan starts at $49 per month for 75,000 downloads and 1 private podcast
Their Business plan costs $99 per month for 200,000 downloads and advanced analytics
Castos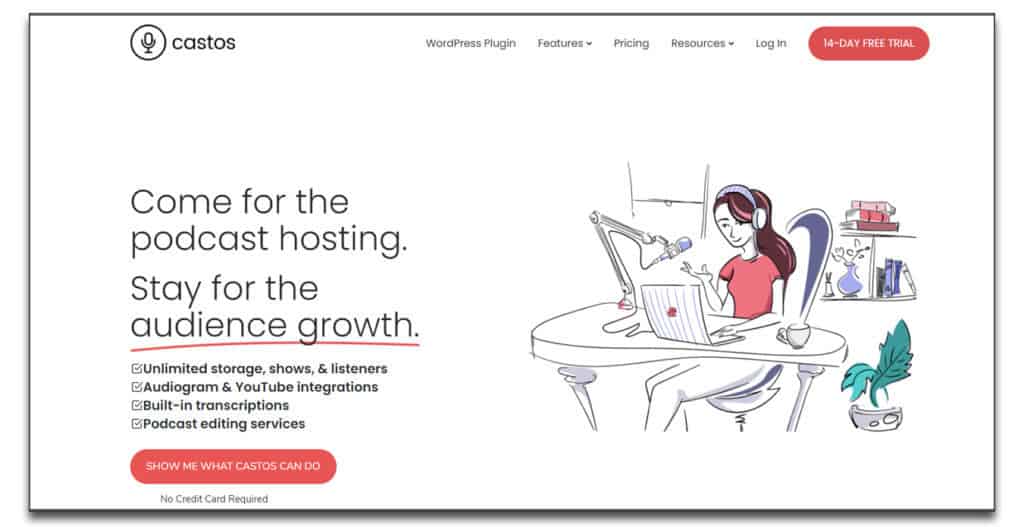 Castos Podcast Hosting is one of the best platforms if you need robust tools and a clean dashboard. They also add a few specialty features in their paid plans, including video podcasting and YouTube republishing.
Castos Review: Main Features
Castos beefs up all their plans with a robust set of core features. For instance, you have access to unlimited:
Storage
Bandwidth
And podcast episodes
Plus, you can use their Seriously Simple Podcasting plugin for WordPress to manage and host new episodes straight from your website. This plugin works like adding a new post or page with WordPress – podcasting couldn't be easier!
If you don't have a WordPress site, you can also upload new episodes to your Castos dashboard. This comes with advanced analytics, one-click imports, and a customizable media player.
Plus, Castos will automatically transcribe each new episode to increase SEO and accessibility.
And, if you're someone who hates airing advertisements on your show, you can looking at the platform's private podcast hosting abilities, too!
Castos Review: Pricing
Castos offers three basic pricing plans plus a tailored Enterprise plan. These range from $190 to $990 per year, or $19 to $99 per month if you pay monthly. All plans come with no contracts or cancellation fees, so there's no obligation to stay.
Simplecast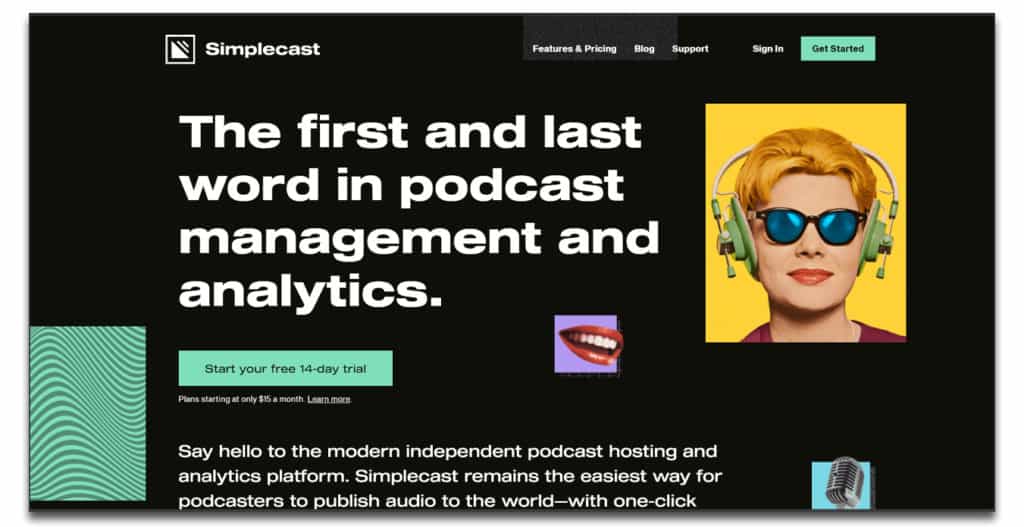 Up next in our review we have Simplecast, which is one of the best podcast hosting platforms if you're looking for plenty of features. They're one of the main podcast hosting sites for companies such as Shopify, Slack, and even Harvard.
Simplecast Review: Main Features
Simplecast started you off with a clean, user-friendly interface. You have access to a neat upload workflow, your own website, and plenty of customizations. Plus, you can add team members to divvy up the workload.
Their embeddable players are beautiful and easy to use, as well as customizable. Audience, their analytical dashboard, provides insights into your listener base.
Plus, Simplecast employs a "Recast" tool that lets you customize clips for your users to share on social media.
All Simplecast pricing plans come with unlimited podcast hosting, uploads, and storage on their platform. At higher tiers, you can also access more downloads and add more team members.
Simplecast Review: Pricing
For independent podcasters, Simplecast offers pricing plans from $15 to $85 per month. Each plan comes with a 14-day free trial to test the waters.
Simplecast also offers two "network" pricing plans, Professional and Enterprise. To get started with these advanced podcast hosting options, you have to contact Simplecast yourself.
Resonate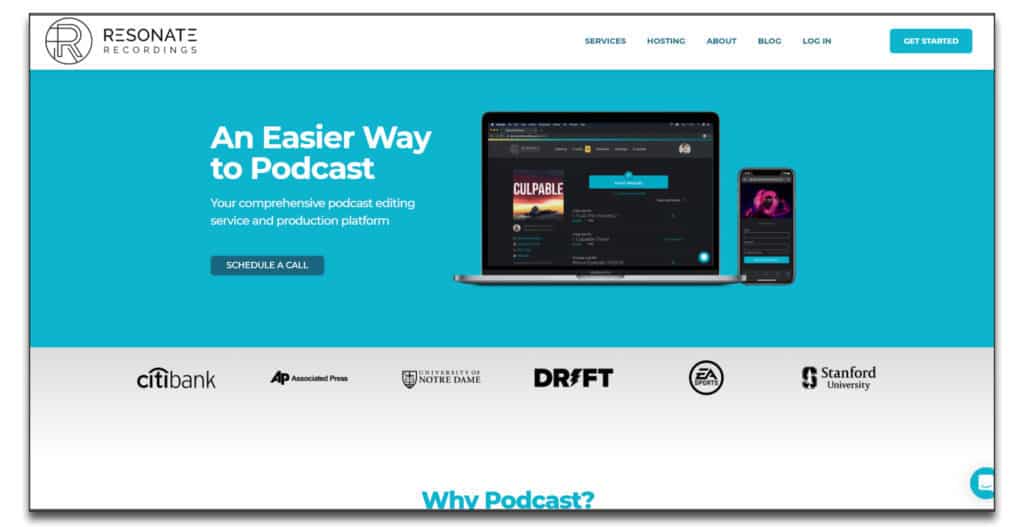 Resonate Recording's podcast hosting is the newest platform on this list. They launched in mid-2020 – despite the unusual events happening around the world – and have taken the industry by storm.
Resonate Review: Main Features
With Resonate Hosting, you can edit, mix, and distribute your podcast from the same site. This cuts out a lot of the nitpicky tasks that fall between recording and broadcasting your podcast.
Resonate Hosting also comes as a separate service, for those who want a trusted platform to launch their podcast.
They offer these services from the same intuitive platform that editors have been using for years. As such, they include all the robust tools you'd expect, including:
Easy one-click posting
Simplified scheduling
A very detailed audience insights dashboard
Embeddable media players with customization capabilities
One of the fastest download speeds available
With Resonate Hosting's podcast platform, you can also manage your subscribers and personalize your content. Plus, if you don't want feeds listed in their directories, you can manage that, too!
Resonate Review: Pricing
Resonate Hosting pricing starts at $25 per month for the basic plan, which has all the tools you need to get started. Their Premium plan begins at $49 per month for full-bodied features. Or, if you're an agency, they also offer a professional plan tailored to your needs.
Fusebox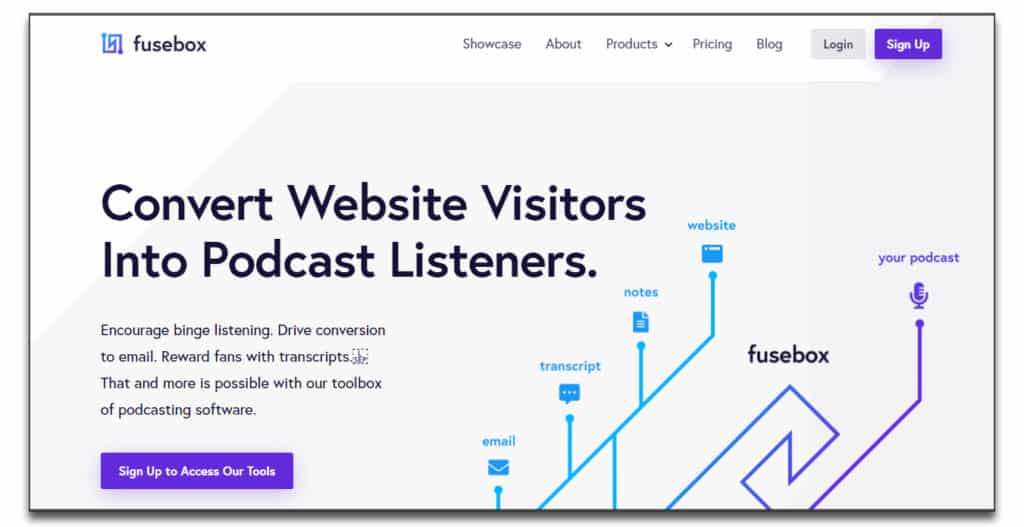 Fusebox is the brainchild of famous podcaster Pat Flynn. Backed by his years of experience, it's become one of the best podcast hosting platforms available today.
Fusebox Review: Main Features
Fusebox offers plenty of features, some of which are unique to their platform.
For starters, they're not a podcast hosting site at all – they're actually a WordPress plugin. Thus, all content is linked to your site from the get-go. (This also means that you can capitalize on a pre-existing market base!)
However, if you don't have a WordPress website, you'll need to create one to get started.
Plus, their website builder includes email capture tools to grow your email marketing list. And, they offer SEO-friendly live text via their transcript plugin.
Fusebox also offers the basics you need in a good podcast hosting platform, including:
A subscription URL
A customizable, embeddable podcast player
File hosting
Social sharing buttons
Host migration
They also offer a host of built-in marketing tools to push your latest content out to your followers.
Fusebox Review: Pricing
Fusebox pricing includes a free plan that includes only bare-bones features and functionality. For a more robust system, most users will want to switch to their "Pro" pricing plan, which starts at just $8 per month.
Podcastics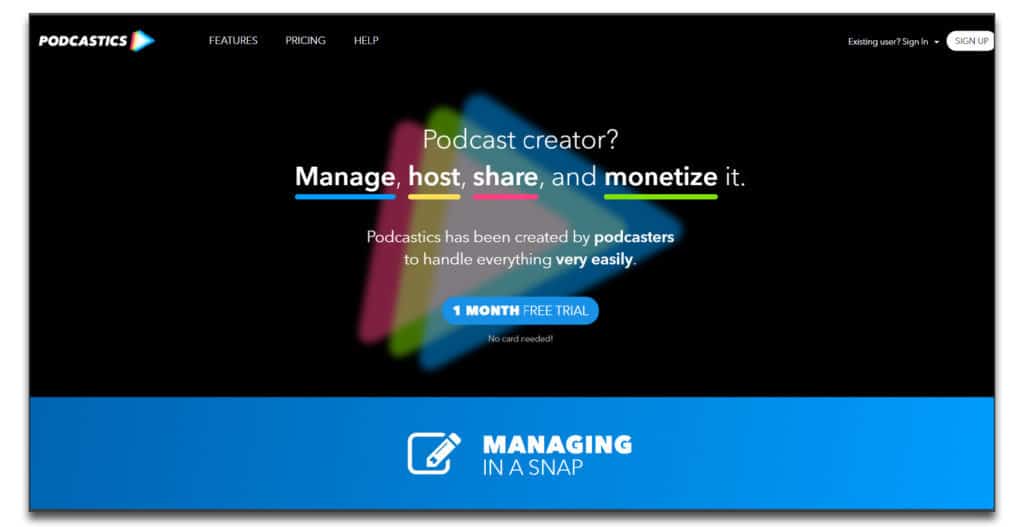 Podcastics is another newer podcast hosting platform, similar to Podbean. And, like Podbean, they've been able to learn from the mistakes of their predecessors to become one of the best podcast hosting sites in the business.
Podcastics Review: Main Features
Podcastics makes hosting a podcast quick and easy. You can set up your preferences in minutes and get started on adding user permissions.
For those who have a podcast in place, you can import your content from any RSS feed or Apple podcasts. Or, you can start uploading content yourself via the dashboard.
When it comes to broadcasting, you have plenty of options to customize your episodes. These include editing your audio feeds, scheduling episodes, and including smart links with every new post.
You can also enjoy some of their other smart features, such as built-in QR codes and podcast surveys.
Let's review some of Podcastics' other features:
Team-building options to host multiple podcasts
Neat, intuitive dashboard
Unlimited episodes on all pricing plans
Unlimited bandwidth and storage starting with their Pro Plan
Coherent statistics on a user-friendly interface
Possibility to manage podcast from mobile phone
Customizable free website
Podcastics Review: Pricing
Podcastics includes four pricing plans to suit every need. Prices range from their free plan with limited features, through PRO plan at $8 per month (which will satisfy the vast majority of your needs) to their "Max" plan at $39 per month. They also offer a 30-day trial, no credit card needed.
Blubrry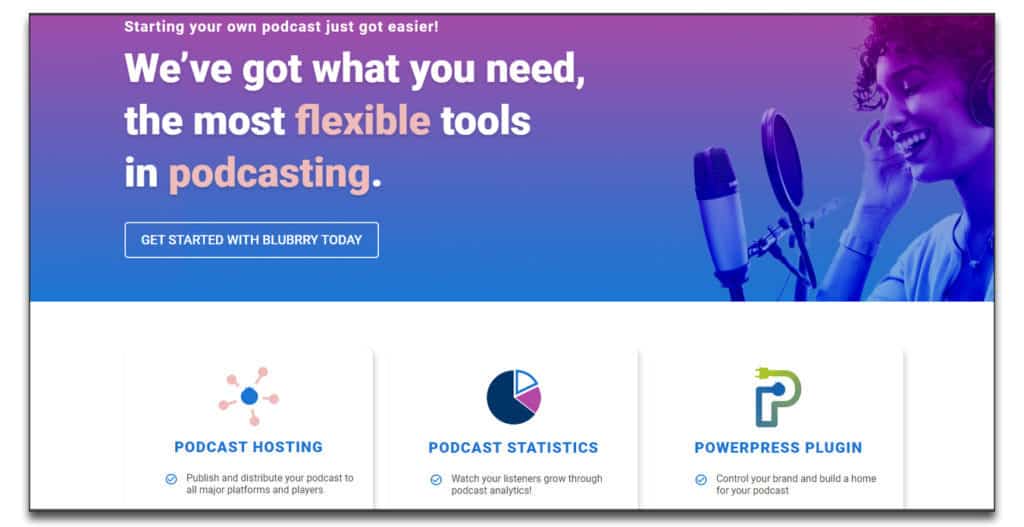 Blubrry is not the biggest or the best podcast hosting platform on this list, but they still offer decent features. If you need flexible hosting and a WordPress plugin, they're worth a look.
Blubrry Review: Main Features
Blubrry offers the PowerPress plugin to hook directly into your WordPress website. From there, you can host your podcast straight from your site.
And, if you don't have a WordPress site, Blubrry will help you set one up!
PowerPress lets you quickly upload episodes to your podcast hosting provider. You can make your podcasts discoverable with Google and Apple products via their automatic submissions.
With Blubrry, you can also enjoy social sharing and marketing features. Plus, when it's time to find sponsors, you can start with the data you get from their analytics
Their detailed analytical dashboard is one of their most popular features, in fact. You can learn all about your listeners, from their demographics and domains to who referred them.
Blubrry Review: Pricing
Blubrry offers four basic pricing plans:
$12/month for 100MB of new upload storage monthly
$20/month for 250MB of storage
$40/month for 500MB of storage
$80/month for 1,000MB of storage
If you want to check out a pricing plan with network-grade capabilities, you can also look at their Pro podcast hosting option for $100 a month.
Reasons Why You Need a Podcast Hosting Platform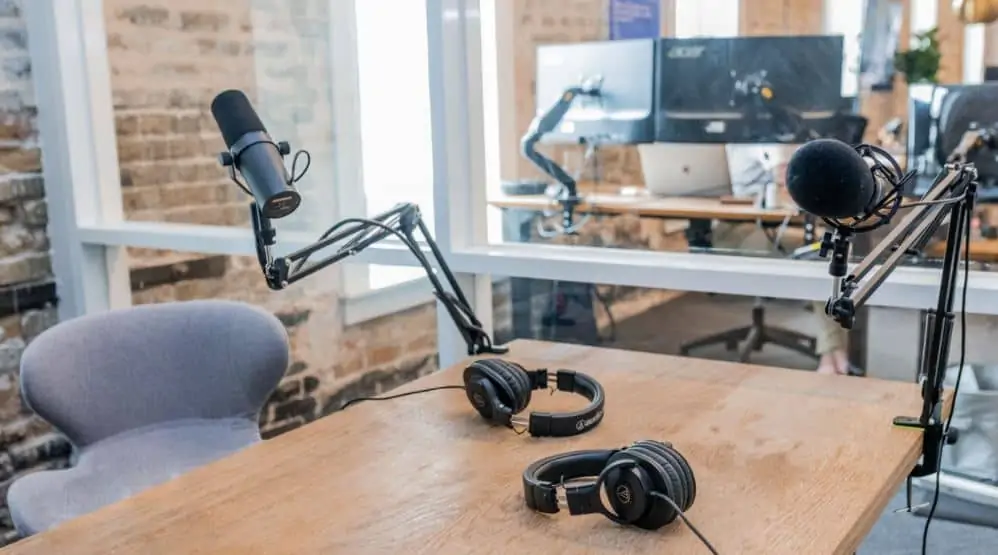 Ideally, podcasting would be as simple as setting up a mic and some equipment and clicking the record button.
In reality, a lot more goes into creating, recording, and distributing a podcast. And, most importantly, into making it successful. At the end of the day, quality is the foundation of everything podcast-related.
Using a podcast hosting platform is a great way to ensure the best quality for your podcast and a better experience for your audience. When you have a quality podcast, you can attract more listeners and reach a wider audience.
Podcast hosting platforms also offer more storage and security, making it easy for you to store and keep your media files safe. They have numerous storage options and capacities. So you'll have plenty of choices depending on your needs.
Additionally, using a podcast hosting platform means you won't be slowing down your website and your audience can enjoy better download speeds.
If you upload your media files to your website, it won't take many listeners to hold back the download speed. Since people expect top quality nowadays, having low quality, slow download speeds, or lagging audio may very well translate into losing your audience.
That's the last thing you want if you're starting a podcast!
Podcast hosting platforms, on the other hand, come with high bandwidths and can help you take the weight off your website and give your audience a better experience.
Most podcast platforms offer various benefits and management options, all of which will matter depending on your particular needs. To make sure you get the most out of any podcast hosting platform you may choose, let's move on to what to look for in your podcast host.
Main Features to Look for in a Podcast Hosting Platform
Storage
Storage capabilities are one of the main things you should first look into. It's one of the most important aspects your podcast hosting platform needs to satisfy.
Most podcast hosting platforms offer several storage options. Some calculate options based on size, others on total podcast time. If you find that the plan you chose does not match your initial storage estimations, most platforms also offer additional storage for an extra fee. Or, you can always upgrade to a plan that matches your needs.
Analytics
Analytics are an essential part of making your podcast successful. Many podcast hosting platforms have integrated analytics tools that can help you understand your audience and grow your podcast.
Through analytics, you can gather important data about your listeners, their engagement levels, and their preferences. This way, you can tailor your content to fit your audience's inclinations and secure a more engaged and larger audience.
In turn, growing your podcast will also make you more attractive to sponsors.
So, be sure to check out if your preferred podcast hosting platform includes analytics tools, which ones, and how they compare to other platforms.
Website Integrations
To have everything running smoothly from end to end, your podcast hosting platform must also include website integrations.
Your website is the home of your podcast and any integrations you will need to deliver the best experience to your audience will depend on what type of website building platform you use. If you haven't set up a podcast website just yet, most hosting platforms also offer custom podcast websites.
This way, you'll have all your podcast-related tools in one place.
The most common website building platform used by podcasters is WordPress. Being the most common, podcast hosting platforms usually come with website integration tools built specifically for it. Installing a WordPress plugin means you can manage your tasks straight from the WordPress dashboard.
Other common options include SquareSpace or Wix. The largest podcast hosting platforms offer timesaving and automatization tools for these platforms too.
Monetization Options
As much as you enjoy simply speaking your mind and having an audience to share your thoughts with, monetization is an important part of any podcast. It's important that the podcast hosting platform you choose offers monetization options. Some also offer support in pitching to potential sponsors and setting up cross-promotion strategies.
A successful podcast monetization strategy will include ads, sponsorships, and listener donations. It should also include membership and subscription options. Most importantly, it needs to have a clear plan that first includes building engagement and trust with the audience.
Next, a good podcast building platform can help you increase your monetization chances. When you choose your podcast hosting platform check for these features:
affiliate marketplace
ads marketplaces
programmatic ads
sponsor pitching support
dynamic ad insertion
Start planning your monetization strategy from the beginning and choose a platform that can help you achieve your goals.
7 Steps to Starting a Podcast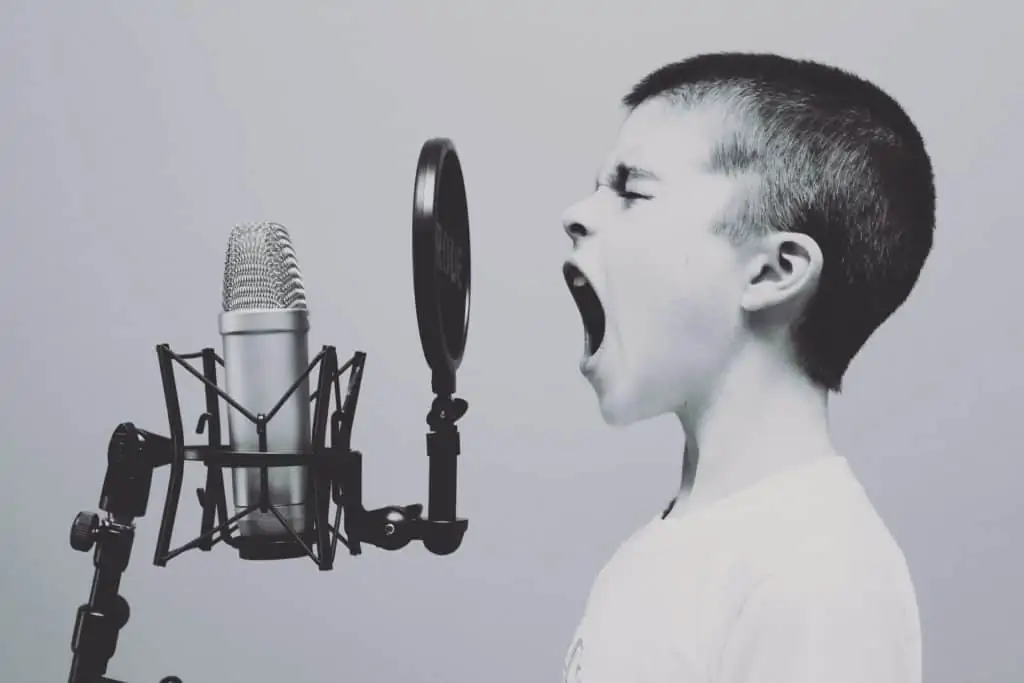 1. Identify Your Podcast's Goals
This is the one question that someone else won't be able to answer for you.
When you set out to create your podcast, focus on what you are passionate about. It can be anything from cars to comic books or neuroscience. There are no rules. Except the commonsense ones.
The main point of identifying your podcast goals is knowing what it will be about. Generally, not super-specifically. We'll dive deeper into that below.
The truth of it is that there is a market out there for almost any type of podcast. People are constantly looking for something new and fresh. And whatever your passions are, surely there are plenty who share it.
When you are setting up your goals, also ask yourself what your podcast will be about and why you are starting it. The first question, you will have to answer. Possible answers to the second question are:
as a hobby
to become a leader in your industry
out of sheer passion
to grow your business
Once you determine your goals, they will become the base of your podcast's concept. From there, you can start developing it and growing an audience.
2. Choose Your Podcast's Topic
This is where you will need to get specific. If, let's say, your podcast is about New York, what exactly will it be about? Will it be about living in New York? Moving to New York? The history of New York?
Remember, there are no rules. But you will need to pinpoint at least one or a few details that can make your podcast stand out. Even if the podcast is generally about New York, you will have to keep in mind what approach you want to take. Is it funny? Is it serious? Is it a mix of both?
Having passion about the topic you choose for your podcast is also important. Without passion, you will probably soon lose momentum and abandon ship. Passion can keep your interest alive. It can keep you going even during more challenging times and it will fuel your energy for research and podcast ideas.
Talking about research, your next step should be to check out what other podcasts (if any) exist on this topic. Use your findings to pinpoint your niche.
3. Name Your Podcast
Of course, your podcast's name should be easy to remember and pronounce and be catchy.
It should be specific enough to define what it's about and it should also make it easy for people to understand what they are getting. If you are a public figure or your name is well known in your industry, consider adding it to the title. It's likely that some people will use your name in their search.
However, don't make your podcast's name too specific. You may find along your journey that you want to expand or change your content. In this case, you won't want a specific name holding you back.
You should also take into account to include the keywords you are trying to rank for. Include them in the description, too. This will secure your spot in relevant searches.
4. Pick Your Podcast's Format
There are no strict rules when it comes to formats either. Some podcasters host the show alone, some have a co-host or more. Some focus on fiction, some on news or non-fiction stories.
The most popular podcast formats are:
scripted fiction or non-fiction podcasts
interview podcasts
news podcasts
educational podcasts
As for podcast length, it must suit your topic. Some podcasts are under an hour long, while some can exceed 2 hours. You will know what length is optimal for your podcast depending on the topic and format.
5. Set Up a Publishing Schedule
How often you will be publishing your podcast depends on several aspects.
First, you should know how much time you can afford to spend. Consider that each podcast episode will need time for research, recording, editing, and publishing. Some podcasters do it as a full-time job so they can afford to spend all their time doing it.
However, if you are just starting, you could consider publishing less often. Then, as you grow and start making money from your podcast, you can consider dedicating all your time to it.
Second, it will depend on your topic and the length of the podcast. If it's a news podcast that lasts 25 minutes you may be able to publish every day. If it's a podcast about historic events, you may need more time to prepare an episode. So, you could consider publishing an episode each week.
Having a clear schedule and publishing regularly will allow your audience to know what to expect. This will make it easier to grow your audience and your podcast.
6. Create Podcast Outlines
While we're on the subject of organizing, let's talk about your podcast episodes.
Having a clear map of the topics you want to approach and the ideas you want to discuss in any give episode will help keep you on track. It will also help you avoid going off track and missing out on creating a consistent and quality experience for your audience.
However, you should not only have a clear outline of what you want to talk about in one episode. You should make a summary of a few topics in advance. This will help you stay organized in terms of the research and planning you'll need to do before tackling a specific episode.
Let's say you know that you want to make an episode 3 months from now where you will need a specific guest. Knowing this in advance will allow you the time to find that guest, schedule their participation, as well as go over the topic.
7. Set Up the Recording Space
Creating a dedicated space for recording your podcast will make it more real. It will make you a podcaster. It will also help you focus better on what you have to do in terms of recording and editing.
Pick a quiet place with no echo and consider soundproofing if it's not ideal.
Avoid common mistakes such as reverberating or loud rooms, or rooms with too many reflective surfaces. They will end up causing audio issues you will then need to spend time fixing.
Remember that the quality of your audio will translate into the size of your audience. So, give it your all and find a suitable place to produce quality podcasts.
Podcast Hosting Equipment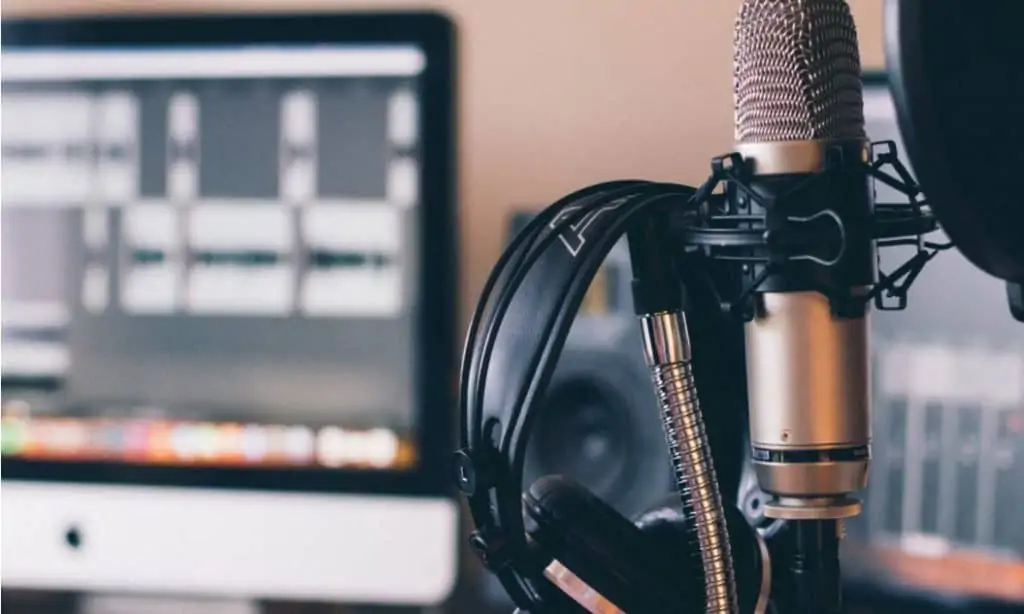 Microphones
Your mic is very important to the overall quality of your podcast. There are countless options on the market, from more professional to commercial. Their price will, of course, reflect how much technology and what level of audio quality they can deliver. The more expensive options can run up to $700.
However, do not despair. No need to rob a bank just yet. If you are just setting up your podcast, you will do just fine using an averagely priced mic. It will set you back around $150-200. Then, as you grow your podcast and start earning, you can consider an upgrade.
Podcast mics are usually XLR or USB. USB microphones are easier to use and less complex. You simply plug them into your laptop or computer and use a remote recording platform or software to record. XLR microphones require hardware. Anything from a portable recorder to an audio mixer.
If your podcast will include guests, make sure you also invest in a secondary mic.
Headphones
Wearing headphones while recording your podcast is a good way to maintain a sensible volume for your voice. Without headphones, you could easily end up speaking too quietly or, even worse, yelling into your mic.
Headphones are also good for shutting out any ambient noises so you can focus on your recording.
Last but not least, hearing yourself in the headphones is a good way to identify any surrounding noises that may make it onto your recording although they shouldn't.
You can choose earbuds, over-ear or on-ear. Any one of them will do the job well.
Recording Equipment
For at-home recording, you can use an audio software to record your podcasts. If you are on the road, you could consider investing in a portable recorder.
Editing Software
You will also need some audio editing software, which you can find online. There are some limited-feature options that you can find online for free. However, do consider investing in software such as Adobe Audition or Zoom H6.
Conclusion
Hope this helped you make your final decision! Make sure to bookmark this page as I will be expanding the content and put more great things about podcast hosting sites here!
In the meantime you might also be interested in:
FAQ
What Is Podcast Hosting?
Podcast hosting is a platform that stores you podcasts and helps you to market them.
Ho do I choose a podcast hosting?
This will depend on your need, check the section of this post explaining how to choose a podcast hosting site that is right for you.
Should I use a free podcast hosting?
This is not advised. There are some limitations and you may have troubles switching to a full-scale platform. Most Podcast sites have a trial that you try – so rather start there.
Will I need professional equipment to start a podcast?
No. You will need just a few items that you probably already have. You can improve your equipment when your podcast will be gaining popularity.
How to start a podcast?
In this post I go through 7 steps on how to start a successful podcast.