Laptops Good For Engineering Students, 2022
It is important to pick best laptops for engineering students, as in this case the laptop does actually matter.
If you want to run CAD and CAM without getting old while waiting, you will need to choose a laptop that will pack a solid CPU and GPU power. At the same time, as you are an engineering student, you can not yet spend big bucks on a laptop.
In this list of best laptops for engineering students I did my best to combine all these features and provide you with some ideas for your purchase!
Best Laptops For Engineering Students
Below you will find my pick of the best laptops for a reasonable price. These are the best picks for 2021, I will be updating them as frequently as possible.
Acer Nitro 5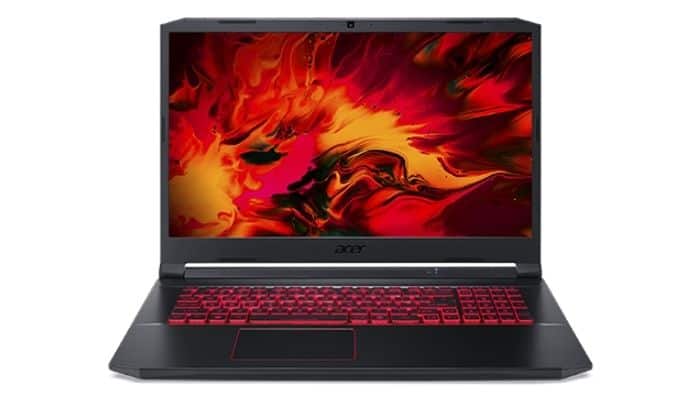 Best Laptop for Engineering Student on a Budget
CPU: Intel Core i5 9300H
GPU: GeForce GTX 1650
SSD: 256 PCIe SSD
RAM: 8GB RAM
Weight: 5.07lb
Display: 15" FHD 1080p IPS
Battery: 5 hours
Price: $700
This is the budget choice for 3D rendering. If you need a machine with CAD capabilities and advanced rendering, you can't get much cheaper or much smaller.
This is a heavy brick to haul to school, unfortunately. Because of the 15'' display and large battery needed to power that GPU, this is a five-pound beast. You would be hard-pressed to find a laptop capable of advanced modeling that is any smaller.
You may want to invest in an external drive or cloud storage. 250 GB is okay for day-to-day use, but that space will fill up fast if you are working on large rendering projects.
If you don't need 3D modeling for your engineering program, this is a great option. If you need to run complex engineering models and have the budget, there are better laptops. That said, why overspend?

This is the best laptop for engineering students on a budget. This rig will meet your minimum rendering requirements for the lowest price possible. With eight gigs of ram and the GTX 1650 graphics card, you can use this laptop for gaming, too.
Asus Zephyrus G14
Most Streamlined Option
CPU: AMD Ryzen 7 4800HS
GPU: NVIDIA GeForce GTX 1660 Ti — RTX 2060
SSD: 1TB M.2 NVMe PCIe 3.0
RAM: 32GB
Weight: 3.5 pounds
Display: 14-inch Non-glare Full HD (1920 x 1080) IPS
Battery: 5 hours
Price: $900
This laptop is all business. It was designed with gaming in mind, but the GTX 1660 is more than adequate for CAD and engineering modeling. It doesn't come with the usual extras. No webcam, disc drive, or built-in microphone included.
This is the best laptop for engineering students who know exactly what they want out of their machine and no extra fluff. This isn't just a work laptop, though!
The 32 gigs of RAM and 1TB drive are more than adequate for AAA gaming as well as a 3D modeling course. There is one dual-channel 16 GB RAM slot, but you probably won't need it.
The IPS display is ideal for use in all lighting, with high-fidelity images at all angles. At 14 inches, it's not the largest display available, but enough to see what you are doing.

3.5 pounds is nice and light without compromising durability or battery life. The fans are a bit loud, and this laptop does run hot. You might want to invest in a lap desk or a heat sink for this one. That is the trade-off for the low carry weight.
This rig is reasonably priced for its function, starting at $900.
HP Spectre x360 15T (2019)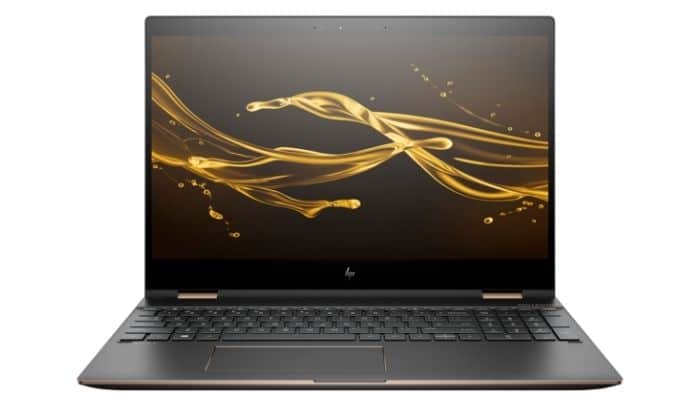 The Big Budget Option
CPU: 8th-generation Intel Core i7
GPU: Nvidia GeForce GTX 1050Ti with Max-Q
SSD: 2TB SSD
RAM: 16GB
Weight: 4.8 pounds
Display: 15.6″ diagonal 4K IPS anti-glare micro-edge WLED backlit (3840 x 2160)
Battery: 7 hours
Price: $1800
If money is no object, this is the laptop you want. With 2TB of space, you shouldn't ever need an external drive. The 8th generation CPU is a 6-core system, granting you incredible processing power. The graphics card is top of the line, too, if you need advanced rendering for 3D modeling.
This machine is fast, powerful, and professional. Most impressive is the size to weight ratio. Even though it has a 15.6-inch screen and has 7 hours of battery life, it is not even 5 pounds.
3840 x 2160 is a more than generous resolution, above and beyond 4K requirements. The look and feel of this computer are terrific. The graphics card is optimized for AAA gaming according to current ray tracing standards.
The best feature of this rig is the touch screen. No one needs a touch screen, but once you use it, you won't want to go back. If you have the money for it, this laptop is top-of-the-line and full of features.

The price tag starting at $1800 is a lot to commit to, but if you have the money, you won't need an upgrade for quite a while.
Dell G5 15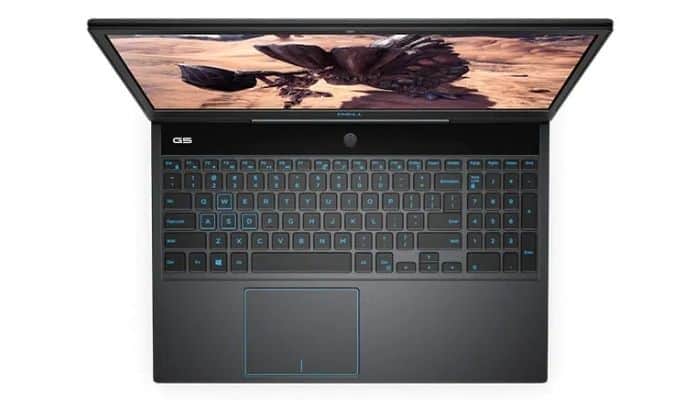 Most Stylish Engineering Laptop
CPU: 9th Generation Intel Quad-Core i5 9300
GPU: NVIDIA GeForce GTX 1650
SSD: 128GB M.2 PCIe NVMe SSD + 1TB SATA
RAM: 8GB
Weight: 6 pounds
Display: 15.6 inch FHD (1920 x 1080) IPS 300-nits – 15.6 inch FHD(1920 x 1080) 300nits IPS Anti-Glare LED Backlit Display, 144Hz
Battery: 10 hours
Price: $1000
With its bright 300 nits display and rapid refresh rate, this is a great choice for the visually focused engineer. The processor leaves something to be desired at four cores, but it is more than adequate for running CAD.

My favorite thing about this laptop is its excellent visual appeal. Backlit keys are stylish and functional for low-light use. The sleek, beveled chassis is top-notch for function and form, keeping your computer protected. While it is 6 pounds, that weight is the trade-off for safety. This is a laptop that can survive a kick down the stairs.

The eight gigs of ram do leave something to be desired in terms of processing power. Likewise, there is 1 TB of SATA space, but the solid-state drive's quick storage is only 128 GB. You will definitely need to save your work in the cloud.
The good news is, with 10 hours of battery life packed into a 15.6-inch package, you can take this rig to work or school without worrying about power.

If your program is CAD focused rather than 3D model focused, and you aren't a gamer, this is a hard-working laptop in a gorgeous package.
Microsoft Surface Book 2 (15-inch)
Most Professional Laptop for Engineering Students
CPU: 8th generation Intel Quad-Core i7 Processor
GPU: Intel HD Graphics 620 – Nvidia GeForce GTX 1060
SSD: 256 GB flash memory solid state
RAM: 16GB
Weight: 2.3 pounds
Display: 15-inch 3240 x 2160 PixelSense Display
Battery: 5 hours
Price: $1500
Lots of students buy gaming laptops with broad capabilities because they don't know what they will be doing with them—a little 3D modeling here, some complex rendering there.
However, if you take your engineering program seriously, you know that your bread and butter is CAD. That's where this rig comes in. Don't worry; you can run 3D models just fine with this laptop. That said, your resources are geared towards heavy math rather than graphics.
This is not a gaming laptop or a general tool; this machine is all business. Weighing just 2.3 pounds with a compact 15-inch display, you can take this laptop anywhere with ease.
The PixelSense display is optimized for delicate precision stylus operation. Unfortunately, the pen is NOT included.
Don't let the professional specs scary you. You can still use this computer for casual gaming. If you are looking for a gaming laptop that you can use for an engineering program, the $1500 is better spent on something with a better graphics card.
If your school comes first, this is one of the best laptops for engineering students who take their program seriously.
Main Features For Engineering Student Laptop
First of all, let's make sure that you actually need a more powerful laptop. If you are mostly working on software engineering, you might do well with …nearly any laptop. The ones in this list will do great but might be even considered overkill (but some of them are under $1,000 so are still a very good pick).
The main fun comes when you are using CAD or CAM extensively. Suddenly you need a much more powerful machine so it can respond quickly and be able to draw everything without waiting for 5 minutes each time you change something.
Let's have a look at the main features of a best laptop for an engineering student.
CPU
If you are mostly with 2D projects, i3 and comparable AMD processes will be enough, particularly if you are on a smaller budget. In case you are more into 3D (or just want to have a better experience even with 2D work) definitely look for Intel Core i5 / Ryzen 5.
SSD
There was a time in my life when I thought that SSD does not matter, boy was I wrong. SSD is a MUST. All laptops have SSD, aim for at least 128GB+ (so you can have OS and other apps on SSD for faster loading and your projects/images, etc. on a normal drive).
GPU
2D engineering students can ignore this stat if they want. Otherwise, look for at least 2GM vRAM. That should be enough for most of the 3D work.
RAM
8GB – 32 GM RAM. Do not go under 8GB and anything above 32 GB RAM is an overkill.
Display
I found that 13″ is too small for me. Sure, you can have a normal size external monitor in your dorm or at home, but you will be working in classes and in libraries, parks, friends places etc. Go for 15″. Anything over 15″ seemed to bulky and under 15″ too hard on eyes.
1080p is a perfect choice, stick with that.
Weight
As light as possible, but there is no reason to drop huge amounts on extra-thin laptops. Just get anything around 5 pounds and you should be ok. Most of the time I had mine in backpack, so some extra weight did not really matter – if I could same some cash and get better performance.
Battery
5 hours is a minimum. You will still have chargers with you at all times (or even batteries) so the more hours it can do the better.
Cheap Laptops for Engineering Students
In this list, there are three options that are under $1,000. Considering their specs, they have enough power to cover all your needs.
Acer Nitro 5
Dell G5
Asus Zephyr
Summary
There you have it, the best laptops for engineering students for this year. Focus on CPU, SSD of 128GB+, at least 8GB RAM+ and 2 GB vRAM+ and you should be fine. Most of these laptops go for quite a reasonable price and will serve you well during and even after you complete your studies.
FAQ
What is the best laptops for engineering students?
There are several picks in my list, while they share similar main features there are slight differences to fit each student situation.
Why SSD is better for engineering students?
SSD or solid state drive makes loading speed much faster. During your studies, you will work with software that may load too long if you will be using a normal SATA.
What are the cheapest laptops for engineering students?
In this post you will find two great options that are under $900.