Best Laptop For Programming and Software Development, 2022
In this post, we will cover several options so you can choose the best laptop for programming that will serve you for many years.
Keep in mind that the whole process of choosing a laptop for coding depends significantly on the stage of your life or career.
If you are just starting out with coding, you do not need an expensive powerful laptop. Anything that can run an OS will do. On the other hand, if you are really looking to decrease loading times, have a longer battery, or just want a fancy new piece of tech – choose what your heart desires. (If you are into CAD or 3D, check out my post on best laptops for engineers)
No mater in which phase of your life your are at, in this post I will go over some of top choices of a laptop for programming that will serve you for many years.
Best Laptops for Programming
There is a huge variety of laptops that are a good fit for nearly every one. The final choice will depend on your personal preference and of course the budget that you are prepared to spend. All the laptops listed below will do great.
HP Spectre x360 (2021)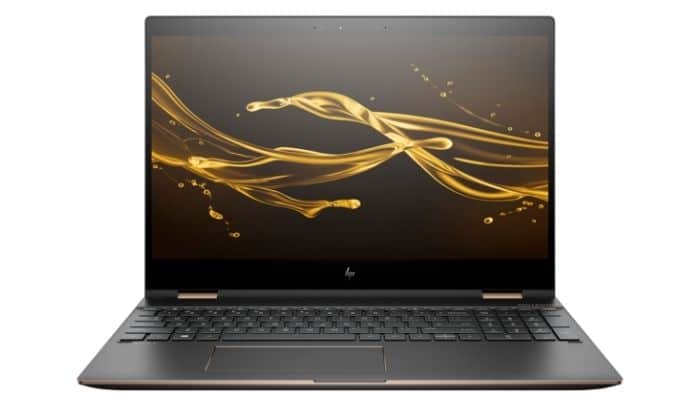 CPU: 11th Gen Intel® Core™ i7 processor
GPU: Intel Iris Xe Graphics
SSD: 256GB – 2TB SSD
RAM: 8GB – 16GB
Weight: 2.8 Pounds
Display: 13.3″ FHD (1920 x 1080) IPS BrightView micro-edge WLED-backlit multitouch
Battery: 11 hours
Price: $1,300

My number one priority for programming is the processor and 11th gen Quad-core does not disappoint. The intel i7 is one of the best laptop CPU's on the market right now, and it shows. Pair that with 16 gigs of ram and 2 terabytes of space on the solid-state drive and you have a hard-working machine.

A good processor is what you expect, but this laptop has a lot more going for it. The beveled chassis and deep-set keys make typing very comfortable. The multi-touch screen is handy for isolating lines of code or quickly editing text. Just make sure you use a stylus!

The most impressive thing is the battery life. The laptop stayed on for over 11 hours during the standard stress test, and that is phenomenal. Considering this powerful machine is only 2.8 pounds I am impressed. Of course, that power comes with a heavy price tag. If you take your work seriously and want a top-of-the-line option this is one of the best laptops for programming on the market right now.
Lenovo ThinkPad X1 Extreme laptop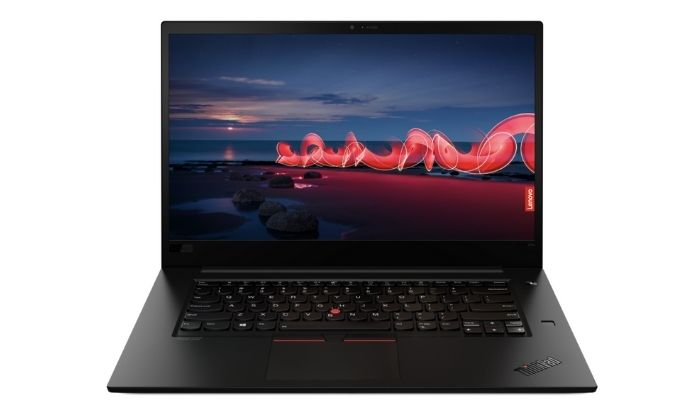 CPU: 8th-generation Intel Core i7
GPU: Nvidia GeForce GTX 1050Ti with Max-Q design
SSD: 1TB SSD
RAM: 64GB
Weight: 4 pounds
Display: 15.6" FHD (1920 x 1080) – 15.6" 4K UHD HDR (3840 x 2160) multi-touch
Battery: 5 hours
Price: $2,100
If you are looking for a luxury option, this is it. With incredible visuals and a nice, widescreen, this laptop is not just a work computer. You can binge-watch new releases and play AAA games in incredible 4k HDR, and control it all with the fine-tuned multi-touch screen.

The price tag is steep, but this rig is well worth it. The CPU is a 6-core system that runs off of a generous 64GB of ram. All of that translates into rapid compiling and fast calculations. The 6 cores keep your machine responsive while running multiple programs.
Because of the high quality, widescreen and incredible power, this laptop is a bit of a power hog. I recommend taking your power cord with you where ever you go. At just over 4 pounds, you can take this laptop to work and back without too much trouble.
If money is no object and you want the best of the best for work and for play, this is the best laptop for programming 9-5 and gaming 5-9!
Apple MacBook Air (M1, 2020)
CPU: Apple M1
GPU: Integrated 8-core GPU
SSD: 2TB SSD
RAM: 16GB
Weight: 2.8 pounds
Display:13.3-inch (diagonal) 2,560 x 1,600 LED-backlit display with IPS technology
Battery: 5 hours
Price: ~$950
I am pretty sure the Macbook Air series were named for their weight. 2.8 pounds is one of the lightest laptops I have ever had, and it sacrifices nothing in quality. This laptop is made of lightweight aluminum and the thinnest possible electrical mesh keyboard. You can take it anywhere.
Most programmers use a PC for their compiling, but if you are working on IOS or Mac exclusive software, this is the rig for you. The 8-core CPU is a powerhouse for calculation speed, allowing you to work in multiple programs at once without slowing to a crawl. The 13-inch might seem small compared to some of the other options, but it is more than adequate for work.

This is a work machine without the gaming bells and whistles. If you are looking for a laptop for play first and work second, this rig might not meet your needs. If you are a serious programmer though, this is without a doubt one of the best laptops for programming in Apple software.
LG Gram 17
CPU: Intel Core i7-1065G7
GPU: Intel Iris Plus
SSD: 2 x 512GB SSD
RAM: 16GB
Weight: 2.9 lbs
Display: 17-inch 1600p (2,560 x 1,600)
Battery: 9.5 hours
Price: $1,400
If you are looking for a lightweight solution to working on the go, this laptop is a great choice. The partitioned SSD is great for speed. By storing your files on one drive and working from the other, this laptop boots nearly instantly and runs without delay.
It's only .7 inches thick, which is impressive for any laptop. The incredible portability does come with some tradeoffs. The Intel Iris GPU is perfectly serviceable for encoding and compiling, but you won't be able to play any AAA games on this rig. The 9-hour battery life is impressive for such a small machine, however. The fan runs very smoothly.

The $1,400 price tag is a bit steep for a work-exclusive machine, but the high-quality chassis and stylish design justify the expense. If you travel a lot for your work or school and need a portable option this is one of the best laptops for programming from the satellite office.
Dell XPS 15 (2020)
CPU: 10th Generation Intel Core i9-10885H
GPU: NVIDIA GeForce RTX 2060 6GB GDDR6 with Max-Q
SSD: 2TB M.2 PCIe NVMe
RAM: 64GB
Weight: 3 pounds
Display: 17″ UHD+ Touch (3840 x 2400)
Battery: 5 hours
Price: $1,700

If you enjoy watching movies in full HD, this is the laptop for you. The 17-inch screen provides a huge 3840 x 2400 resolution. The detailed touch-mesh allows you to quickly isolate elements while working.

Any programmer knows that more cores mean more math. The 10th gen Intel i9 is an 8-core processor. Pair that with the incredible 64GB of ram and you have a powerful machine. Considering the speed of this rig, it's amazing that it is only 3 pounds. The trade-off is that the fan is quite loud, and this laptop does get hot if not kept on a lap desk.
Considering the 2TB SSD and the gaming-ready graphics card, it's a surprise this laptop is so cheap. Of course, you don't need a ray tracing-capable GPU for your programming laptop, but the extra features are a huge selling point.
All in all, this is a powerful and portable machine optimized for coding and calculation speed. It's a midline price tag on a top-of-the-line laptop.
Main Features of a Best Laptop For Programming
As I've stated at the beginning of this post, you can start programming on any laptop, it does not really matter that much. Particularly if you are learning, you will be working on remote platforms or working with some basic code.
The features listed below come into play when you are looking for a bit more comfort or really need to do some very difficult calculations.
CPU
This is the most crucial part of your pick. Intel Core i5 / Ryzen 5 and better are a must. In this post, I mostly list i7s (I am a fan of Intel) so if the budget allows, go for it. It is the main component for all the heavy work your laptop will be performing when compiling and executing your code.
You want to cut down this time as much as possible, and that is exactly what CPU will do for you.
SSD
This is a must. You can go with SSD + SATA combination (as SSDs over 256 GB start to get quite expensive). Solid State Drive will significantly improve the quality of your programming life. So have at least the OS and the main programs that you use installed there.
GPU
This is one of those nice to have features. But jokes aside, if you are planning to do some light gaming on the laptop, feel free to give it some additional thought, but otherwise this would be lower on the list of main priorities.
RAM
8GB RAM is a minimum, 16GB is great, 32GB is probably more than you need. Anything above that is a slight overkill.
Display
Chances are that a lot of times you will be using an external monitor, but you still may need to do some work on the road or just away from your home in that case 15″ is a good pick and 13″ is a bare minimum.
Battery
This is where laptops with integrated weaker GPUs shine, as they can give you nearly twice as much battery life as their counterparts with fancy powerful GPUs. The longer battery life you will have, the better!
Cheap Laptop For Programming
To my great surprise, the cheapest laptop on this list is an Apple MacBook Air (M1, 2020) which can range from $900-$1200 depending on the vendor. I will try to update this list with more cheap options.
Summary
So there you have it, a list where you can definitely find the best laptop for programming. Just remember that if you are just at the beginning of your path, you might want to consider taking that budget and rather investing it in your education like Codeacademy, TeamTreehouse, or any other online learning platforms.
Otherwise, having a powerful laptop is a really great thing. I remember when I first got a laptop with SSD, I was blown away by the speed at which OS loaded up, now it would be hard to imagine anything else.
FAQ
What is the main feature of best laptop for programming?
CPU – you want it as high as possible to make sure that all the calculations are at the top speed. Other important features are listed in this post.
Is SSD important for a programming laptop?
Yes. SSD is great as it makes everything load just so much faster. Since bigger capacity SSDs tend to be more expensive, if you do not plan on using cloud that much (or an external hard drive) you may consider an SSD + SATA combination.